With a singular focus on marketing for technology service providers since 2001, we understand your business. We will work with you as your in-house marketing department so you can focus on other important goals.
We partner with YOU as a corporate CMO, VP of marketing and sales or marketing director to provide insight, best practices, and work with you as a trusted marketing advisor.
Successful marketing execution is key to growing your business. We implement ROI-focused programs and campaigns that increase leads and drive conversions.
The Digital Marketing Challenge
If digital marketing were easy, everyone would be excelling at it and reaping the benefits. But as we all know, effective marketing is one of the most challenging aspects of organizational success. It takes time, resources and expertise, factors that are often a thorn in the side for business owners, executives and managers. Since 2001, we have worked with companies just like yours, and we understand the challenges you face. We can help you to tackle them head on. Learn More
Resources & Other Content
Marketing Calculator
Web-Hosting Revenue Calculator
Our revenue calculator makes it easy for you to determine your advertising spend based on your average cost per acquisition.
Conversion Optimization Calculator
Use this calculator to determine your total revenue from new sales based on your individual business metrics.
View Calculator
eBridge Google Tracking Links Tool
Our tracking link tool makes it easy and convenient for creating multiple tracking links.
Latest Resource
Ingram Micro Cloud Summit 2019
Marketing Automation - Delivering your message on your client's terms
Download pdf
More Resources
"We couldn't be happier!"
"eBridge is in the market and knows the market so the packages and offerings they provide are the most competitive out there. Their team's industry knowledge and expertise has equipped us to create the essential relationships that are so important in this business. This is what keep our advertisers coming back. We couldn't be happier!"
Zach McClung, President
Web Host Summit
"One of the most experienced marketing companies out there"
"eBridge is an industry leader among marketing companies. They are thorough, precise and take a personal interest in each and every customer they work with. I would say eBridge is one of the most experienced marketing companies out there, offering a depth of expertise that comes from being deeply embedded in the industry."
Keith Duncan, Publisher
Ping! Zine
"Selling my hosting business"
"I had the opportunity to work with Hartland Ross for the past 4 months. In this particular case, I was looking to sell my hosting business.
Hartland was able to help with all aspects of the sale, from initial questions to all the paperwork involved and he even helped after the closing date was made. Any question I asked was readily answered by him.
I don't recall a question he didn't have an answer to. He is very experienced in his field, was able to give me specific instructions on how things would go and also specific examples based on previous experiences.
I'm very glad that I was able to use their services. Without Hartland, I would not have gotten such a good deal. They are definitely worth their minimal fee. They're professional, honest, very knowledgable, very responsive in both emails and chat, and things that would have been complicated had I handled them myself were handled by them hassle free.
Thank you Hartland for the excellent service!"
Ben Francisco
BGFweb | www.bgfweb.com
"Expertise and Value"
"As one of the web hosting industry's leaders, Superb Internet is very careful when selecting advertising mediums and the people we deal with. We usually do not outsource our advertising except in those rare cases when I come across an organization that displays an extremely high level of knowledge of the hosting industry and brings to us more value than we are able to source ourselves. eBridge Marketing Solutions is one of those rare organizations who fit this requirement, and for this reason, I would highly recommend them to any company seeking such expertise and value."
Curtis R. Curtis, VP Sales & Marketing
Superb Internet Corp. | www.superb.net
eBridge at a Glance
Million Spent on Advertising
Advertising Campaigns Run
Years of Industry Experience
Service Providers Worked With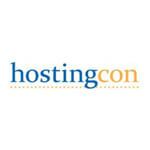 Hostingcon Speaker Since 2006

Ingram Cloud Summit Guest Speaker 2017-2018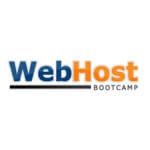 WebHost Bootcamp Speaker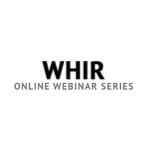 WHIR Guest Speaker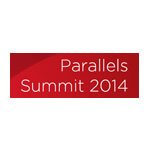 Parallels Summit 2014

Best PPC Management: 2007,08,11,12
Best SEM Company: 2013, 2014
Best SEO Company: 2007, 2014
Reader's Choice Award: 2008-2013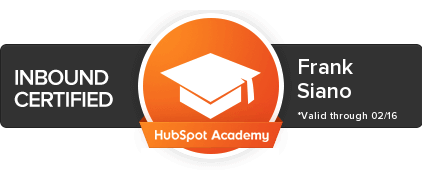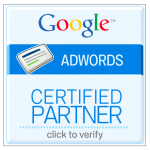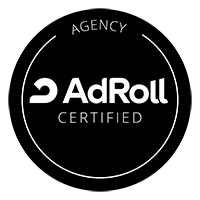 Frequently Asked Questions & Answers
Who is the typical eBridge client?
We specialize in working with (B2B) technology based companies. We do a lot of work in the hosting industry as well as other PaaS, IaaS and SaaS companies.  
Is it more cost-effective to work with eBridge than managing my search campaigns, social media or content creation needs in-house? 
Yes. For companies that don't have a dedicated writer, social media strategist or SEO expert on staff, or who need additional support or expertise in any of these areas, we can offer a very scalable  level of support and integrate into your team. If you don't require a full time person for each one of these roles, it's almost impossible to find one person who will have all of the skills required to competently fulfill these different roles.  When working with us, you only pay for services and time you need.
Can we outsource all of our internet marketing needs to you?
Absolutely. We act as the marketing department for many of our clients. Please contact us for details.
Where are you located?
We're proudly located in beautiful Vancouver, British Columbia, Canada.
How long have you been in business?
We have loyally served B2B technology based companies since 2001.
Do you require prepayment for services?
For all services including Internet advertising and marketing campaigns being run for the first time, we typically require that you prepay for the service. For our web design services, we require 50% of the projected cost to be paid upfront.
How do you deal with confidentiality concerns?
When you work with us, confidentiality is 100% assured. We're more than happy to sign a Non Disclosure Agreement (NDA) if required. We're committed to upholding our strong reputation for integrity.
Have more Questions? We've got answers.
Read our service-specific FAQs