With a singular focus on marketing for technology service providers since 2001, we understand your business. We will work with you as your in-house marketing department so you can focus on other important goals.
We partner with YOU as a corporate CMO, VP of marketing and sales or marketing director to provide insight, best practices, and work with you as a trusted marketing advisor.
Successful marketing execution is key to growing your business. We implement ROI-focused programs and campaigns that increase leads and drive conversions.
The Digital Marketing Challenge
If digital marketing were easy, everyone would be excelling at it and reaping the benefits. But as we all know, effective marketing is one of the most challenging aspects of organizational success. It takes time, resources and expertise, factors that are often a thorn in the side for business owners, executives and managers. Since 2001, we have worked with companies just like yours, and we understand the challenges you face. We can help you to tackle them head on. Learn More
Resources & Other Content
Marketing Calculator
Web-Hosting Revenue Calculator
Our revenue calculator makes it easy for you to determine your advertising spend based on your average cost per acquisition.
Conversion Optimization Calculator
Use this calculator to determine your total revenue from new sales based on your individual business metrics.
View Calculator
eBridge Google Tracking Links Tool
Our tracking link tool makes it easy and convenient for creating multiple tracking links.
Latest Resource
Measuring Marketing to Improve Lead Generation
eBridge's Devin Rose joins renowned MSP growth consultant and speaker Erick Simpson for a webinar to discuss marketing measurement. Tune in for a conversation about today's biggest obstacles standing between you and your ability to determine an ROI from your marketing and lead generation efforts.
Play Video
More Resources
"One of the most experienced marketing companies out there"
"eBridge is an industry leader among marketing companies. They are thorough, precise and take a personal interest in each and every customer they work with. I would say eBridge is one of the most experienced marketing companies out there, offering a depth of expertise that comes from being deeply embedded in the industry."
Keith Duncan, Publisher
Ping! Zine
"Expert in his field who has an excellent writing voice"
"I get tons of email every day from people pitching stories. When I see an email from eBridge among the 40 or so in my inbox, it's one of the first few that I open. I know it will be clear, and tell an interesting story, which not every hosting company can do on its own. As a contributor, Hartland is an expert in his field who has an excellent writing voice, which is a very difficult thing to find in a writer."
Liam Eagle, Editor-in-chief | TheWhir.com
Co-chair at HostingCon | HostingCon.com
"Professional Approach"
"I have been working with Hartland Ross through eBridge Marketing for the past 5 years. Hartland and his team offer a professional approach to online and offline marketing and have proven to be a valuable source of ideas and contacts with respect to promoting businesses. I highly recommend Hartland and his team to anyone looking for competent assistance in their marketing efforts."
Trey Gardner
Garddog Enterprises LLC
"Insight and Understanding"
"As valued associates, eBridge Marketing Solutions provides us with marketing and online advertising opportunities that we incorporate with our own strategies and present to our clients. Although we have been associated with them for less than six months, we have found that their contributions to our efforts only escalate in value.
Their insight, sagacity and complete understanding of the online marketing and interactive mediums have been an asset which has been directly responsible for our being able to attract new clientele as well as retain ongoing clients by injecting new, creative and effective concepts. Their attention to detail and follow through on every project we've collaborated on is again a testament to their professional acumen."
Warren Lanier Jr. , National Key Accounts Manager
IPowerWeb |www.ipowerweb.com
eBridge at a Glance
Million Spent on Advertising
Advertising Campaigns Run
Years of Industry Experience
Service Providers Worked With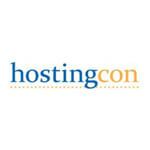 Hostingcon Speaker Since 2006

Ingram Cloud Summit Guest Speaker 2017-2018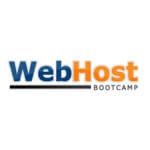 WebHost Bootcamp Speaker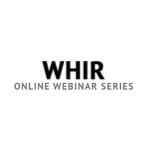 WHIR Guest Speaker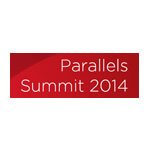 Parallels Summit 2014
Frequently Asked Questions & Answers
Who is the typical eBridge client?
We specialize in working with (B2B) technology based companies. We do a lot of work in the hosting industry as well as other PaaS, IaaS and SaaS companies.  
Is it more cost-effective to work with eBridge than managing my search campaigns, social media or content creation needs in-house? 
Yes. For companies that don't have a dedicated writer, social media strategist or SEO expert on staff, or who need additional support or expertise in any of these areas, we can offer a very scalable  level of support and integrate into your team. If you don't require a full time person for each one of these roles, it's almost impossible to find one person who will have all of the skills required to competently fulfill these different roles.  When working with us, you only pay for services and time you need.
Can we outsource all of our internet marketing needs to you?
Absolutely. We act as the marketing department for many of our clients. Please contact us for details.
Where are you located?
We're proudly located in beautiful Vancouver, British Columbia, Canada.
How long have you been in business?
We have loyally served B2B technology based companies since 2001.
Do you require prepayment for services?
For all services including Internet advertising and marketing campaigns being run for the first time, we typically require that you prepay for the service. For our web design services, we require 50% of the projected cost to be paid upfront.
How do you deal with confidentiality concerns?
When you work with us, confidentiality is 100% assured. We're more than happy to sign a Non Disclosure Agreement (NDA) if required. We're committed to upholding our strong reputation for integrity.
Have more Questions? We've got answers.
Read our service-specific FAQs