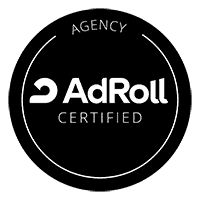 Digital advertising plays an important part in the marketing mix for many IT service providers. But, as you may already be aware, advertising IT services comes with a unique set of challenges. Perhaps some of this sounds familiar…
Too Many Advertising Options
There's an abundance of advertising options including direct buys, programmatic, retargeting, paid social media, and search marketing — with new opportunities cropping up all the time. It's hard to know which opportunities to start with and how to evaluate them.
Hard to Find B2B Advice
Much of the prevailing wisdom about digital advertising you'll encounter is about advertising products to consumers. But when you're advertising IT services to businesses, those same consumer-oriented tactics just aren't going to perform. You can count on eBridge's 20+ years experience managing advertising campaigns for IT service providers to avoid wasting money testing campaigns that have no chance of offering an ROI.
Just Not Enough Time in the Day
You are very busy running your business and ensuring customers are happy. But evaluating, administering, and optimizing online campaigns requires careful attention on an on-going basis. You can't just set-it-and-forget-it and expect to achieve results. Many owners and operators of IT service providers that we speak with simply do not have enough time to invest in digital advertising.
How eBridge Can Help
Get a customized digital marketing campaign working for you from a team with years of experience in the online media landscape. Leverage our contacts, our relationships and our strong reputation to fuel the success of your campaigns. With our team overseeing your campaigns, you'll save money typically spent on tedious trial and error processes and administration. We provide everything you need to achieve success, including researching the most appealing options, compiling the best options for your business, and seeing the campaigns through to fruition.
Industries Served
eBridge creates and manages digital advertising for MSPs, web hosting companies, IaaS, data centers, ISVs, and VARs. Checkout our Work page to see some of the digital advertising we've done.
Want more information?
"Honest and Professional"
"eBridge Marketing Solutions has delivered many unique advertising opportunities that have been more than rewarding for our company. Their honesty, professionalism and ability to negotiate better pricing is the perfect combination. Thank you for saving and making us money at the same time!"
Brent Oxley, President
HostGator | www.hostgator.com